Proven Programs

The Baby Buffer® website was developed by the Kansas Chapter, American Academy of Pediatrics for parents with babies and toddlers. We were honored to be on the development team, through a grant by the American Academy of Pediatrics.  A "Baby Buffer" is a caring, responsive, consistent parent, who uses the latest information on how a baby's brain works to give their baby the best possible start in life!
You can provide your baby's birth date and your email address to receive weekly, age-specific emails with information about your baby's development and how you can be a Baby Buffer®.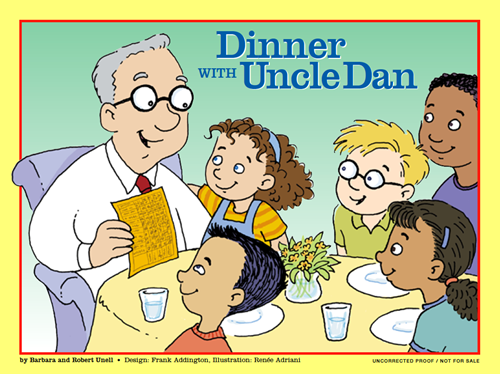 When parent educator and author Barbara Unell discovered her Uncle Dan's fifth grade report card from 1914, she found an amazing 2-sided treasure. Yes, this was not your ordinary school report card. The left side listed the subjects taught at school...reading, writing, arithmetic, and the like, on the School Report.
But... the right side...ah yes! The "right side" was of equal importance!! It was the Home Report of the subjects that were expected to be taught at home: truthfulness and honesty, morning chores, evening chores, care of clothing, care of teeth, evenings at home, sleeping with the windows open, and a dozen more! Her grandparents noted the progress of her uncle in learning these right-side habits, just as the teacher marked the left side.
As Barbara shared her Uncle Dan's unique report card, parents and teachers asked the same questions: "Where did this go? Can we bring this back?"
So, in 2005-06, with the assistance of former Kansas Governor and former Secretary of Health and Human Services Kathleen Sebelius, a new version of Uncle Dan's Report Card was introduced in three Kansas school districts across the state. The Home Report was updated to add a few contemporary habits, such as "Manage Screen Time". After children focused on the habits at home for six weeks, the research documented that the report card was already helping to improve behaviors! 
Our special thanks to Kansas PTA who helped us to spread Uncle Dan's Report Card throughout the state of Kansas, and today, the "new" Uncle Dan's Report Card is available to parents and teachers everywhere! These learning materials for home and school, developed for the Kansas pilot program, can be downloaded at no charge.